Event – IMS Engineering College, Ghaziabad- Emerging Technologies with Applications in Electronics and Communication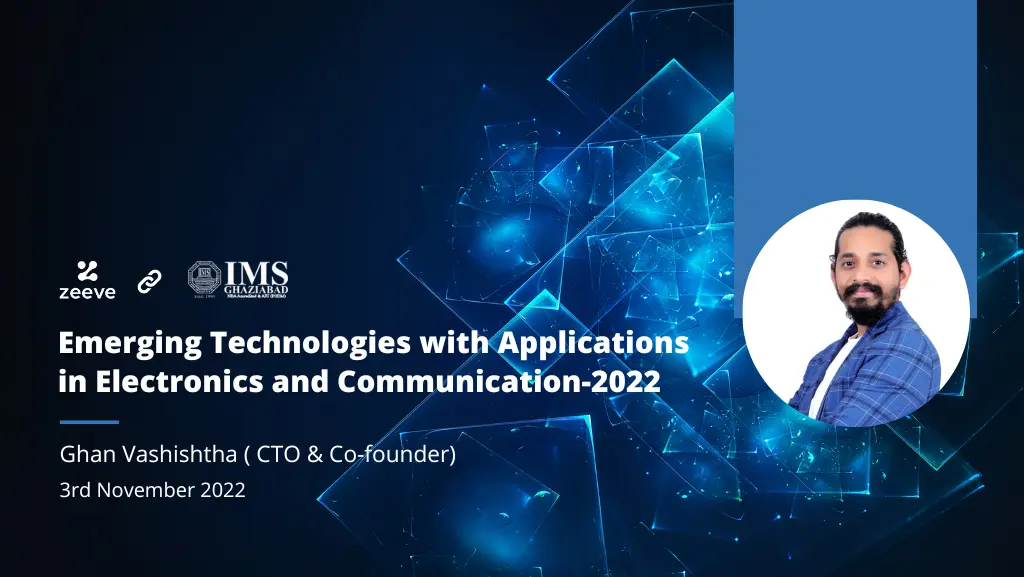 Zeeve was part of one of the five day online FDP events at IMS Engineering College Ghaziabad. Ghan Vashishtha, CTO and Co -Founder, Zeeve was invited as a "Speaker" in the Five-Day Online faculty development program (FDP) on "Emerging Technologies with Applications in Electronics and Communication-2022". It was scheduled from 31 October to 04 November 2022 organized by the Department of Electronics and Communication Engineering, IMS Engineering College, Ghaziabad, Uttar Pradesh, India affiliated to Dr. A.P.J. Abdul Kalam Technical University, Lucknow, Uttar Pradesh, India. Mr Ghan spoke on "A peak into the future of networks and infrastructure."
The aim of the FDP was to introduce the participants to the amazing world of Electronics and Communication and its fascinating applications. The emerging ideas in Electronics and Communication of making devices and objects smarter by linking them to the internet were ]discussed in this FDP. This technology with immense engineering applications is the need for today's industry and academia. This FDP serves as a platform to train and educate the research scholars, faculty, and people from industry to interact on cutting-edge technologies in this emerging area.
After a brief introduction about himself, Ghan Vashishtha jumped on the discussion about the new technology trends and technologies that have been making an impact there and still thriving. However, he stressed on the importance of having an infrastructure management platform that brings all these technologies together, allowing them a delivery platform. He went on to explain in detail why infrastructure management matters and what are the key traits of the IT infrastructure.
During the insightful session, Mr Ghan delved deeper into the IT infrastructure types: centralized, decentralized, distributed and client/server infrastructure, explaining the characteristics of each. He talked about enterprise decentralized applications and infrastructures. He also drew comparison between the centralized and the decentralized infrastructures, explaining the benefits of the latter over the former.
As the world moves towards a more digital future, the need for faster and more reliable networks becomes ever more pressing. What's more, the advent of blockchain and other distributed ledger technologies has made infrastructure even more important. In this valuable session, Ghan explained to viewers about some of the possible ways in which networks and infrastructure will change in the coming years.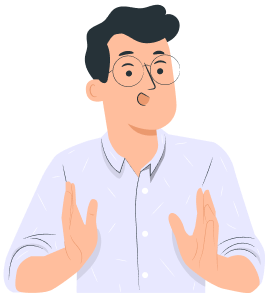 Join the Zeeve community!
Our fast growing community gives you the latest developments in Blockchain.Subscribe Now!