Webinar- GBA-Enterprise Blockchain Adoption Episode 3-Use Case Analysis
Enterprise blockchain adoption is gaining traction as a means to streamline business processes and improve security and thus to revolutionize how businesses operate. The technology allows for secure and transparent communication between different nodes in a network, which can improve efficiency and accuracy. There are several use cases for enterprise blockchain that could be implemented in a variety of industries. Many companies are showing interest in utilizing blockchain solutions to their existing procedures. However, an important obstacle that they usually encounter is producing a strategy for integration and deciding on the right use case for which blockchain solution can be integrated.
Realizing this as a major obstacle to greater blockchain adoption, Zeeve s Co-Founder and CTO Ghan Vashistha led a cutting edge second webinar as part of session GBA-on-Enterprise-Adoption of 7 game changer lessons from truly insightful webinar series pertaining to the required dimensions to consider in blockchain adoption.
The third webinar was conducted on 8th November, 2022 where Ghan Vashistha provided helpful answers to some of the most common questions about use case analysis of blockchain solutions and then examined the way they're being put to use in real-world scenarios.
Viewers of the webinar first got a recap of the basics to be factored in when deciding on the blockchain solution integration for their business purpose. Mr Ghan outlined some of the critical aspects of blockchain and helped the viewers gain deep understanding on how the solutions can be leveraged to streamline operations, boost productivity, enhance performance, bolster security and scale operations across industries.
Catch the complete session if you as a blockchain developer too would like to become familiar with the use cases to drive better enterprise blockchain adoption globally.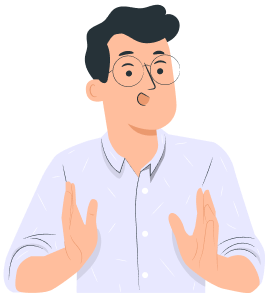 Join the Zeeve community!
Our fast growing community gives you the latest developments in Blockchain.Subscribe Now!