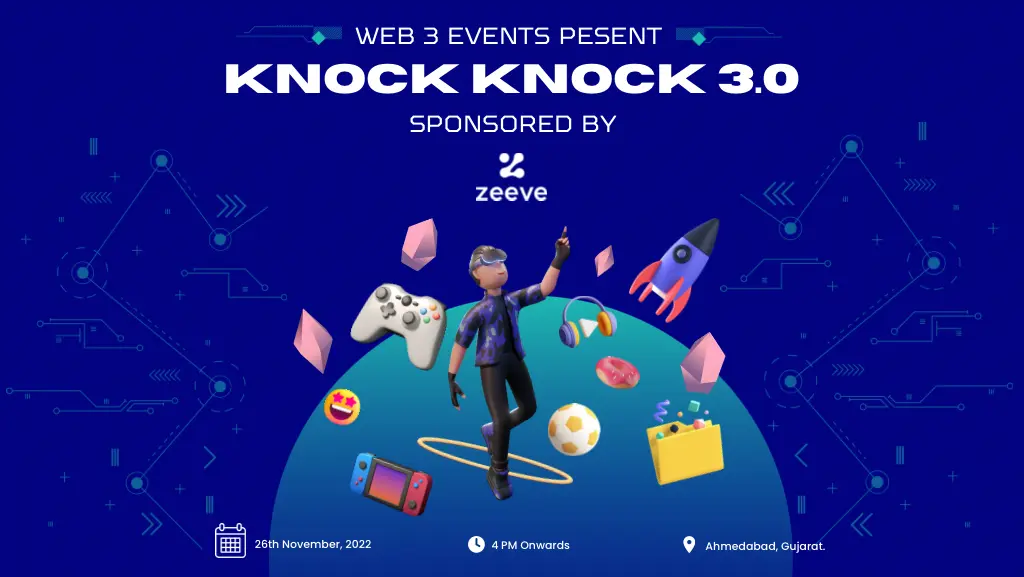 Zeeve recently participated as a main sponsor in the "Knock knock" – presented by Web3 events organized as an offline event in Ahmedabad, Gujarat on 26th November, 2022. It was conducted as a series of events to increase awareness about web3 as well as build a value driven community. "Knock knock" 3.0 fest was designed as the perfect mix of a value-based, amusing and interactional event.
The prime objective of this web 3 event was to create a platform for the web3 community where leaders, experts and entrepreneurs and web3 enthusiasts can share their ideas, interact, engage and also explore areas of collaboration. The main idea of this offline event was to provide web3 community members to gather and also have much more fun and value-based discussions. The organizers of the event conducted it as a way to introduce Web2 people to Web3 and make them more aware of its advantages.
Participants of this Zeeve sponsored event got an amazing chance to experience the web3 space very closely. All those interested in the space or those who are already there but want to scale up their web3 operations – be it the developers, tech geeks, enthusiasts or even the architects and builders could leverage the chance of engaging in productive collaborations and discussions during this event. Networking and connecting with folks in this industry also helped new entrants and enthusiasts with plans to foray in web3 to gain valuable insights. There were exciting giveaways and airdrops.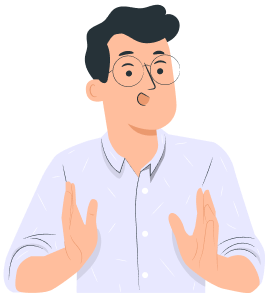 Join the Zeeve community!
Our fast growing community gives you the latest developments in Blockchain.Subscribe Now!