Webinar – Episode 2 of Series on "Enterprise Blockchain Adoption" Design A Blockchain Solution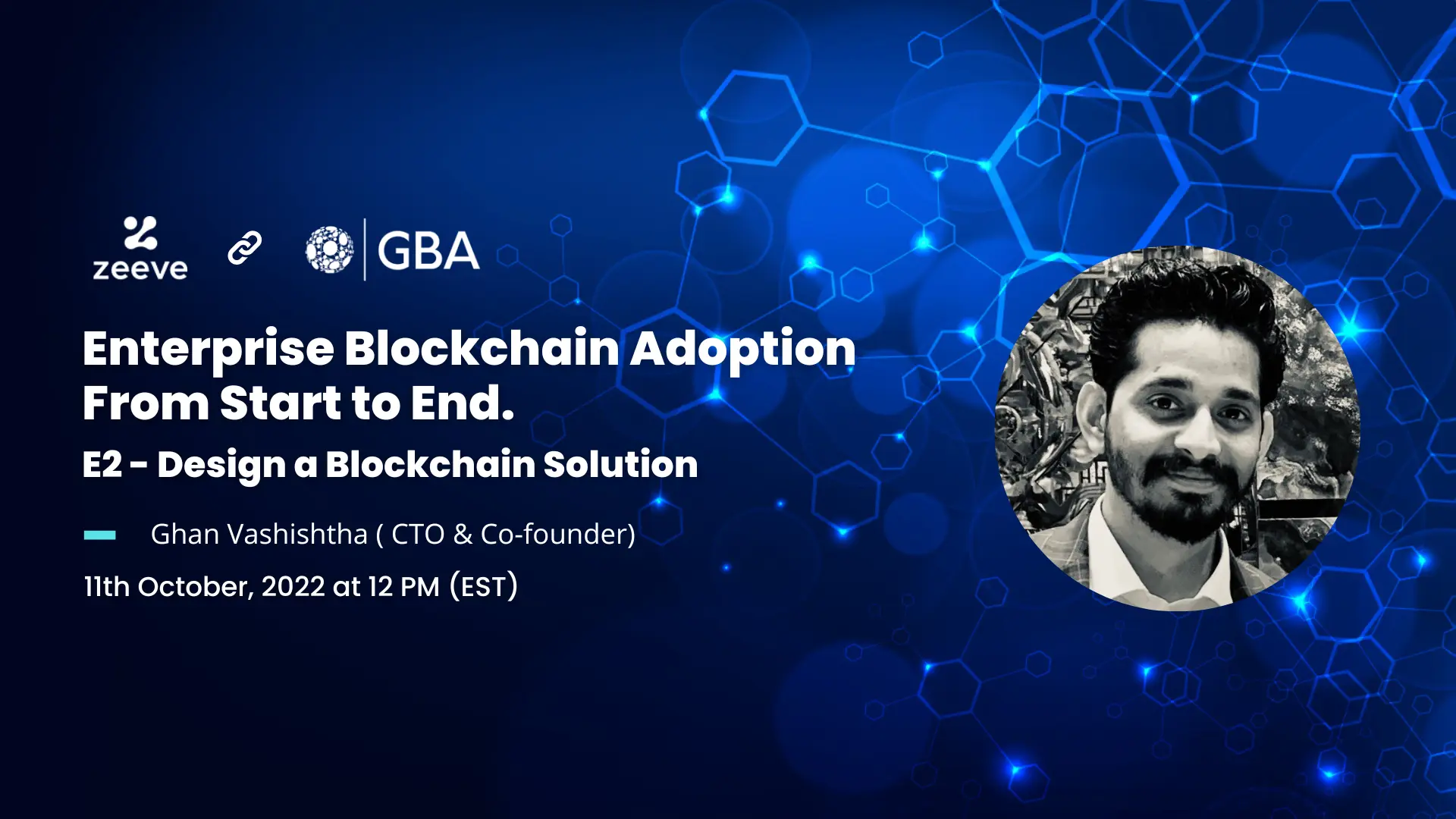 More and more businesses are showing interest in integrating blockchain solutions to their existing processes. However, a major challenge that most enterprises face when it comes to blockchain technology adoption is that of designing it. Realizing this as a major challenge in the way of greater global blockchain adoption, Zeeve's Co-Founder and CTO – Ghan Vashistha conducted an insightful second webinar on "Design a Blockchain Solution" as part of the GBA Session on "Enterprise Adoption" featuring 7 insightful and highly informative episodes highlighting the relevant dimensions involved with the blockchain adoption by enterprises.
The second webinar was conducted on 11th October, 2022 where Ghan Vashistha helped participants decode the technical nuances of setting up this complicated yet futuristic platform and offer practical guidance on how to design a blockchain solution.
Ghan spoke in detail about the high-level construct of an Enterprise Blockchain solution and also provided helpful answers to some of the most common questions about core components of building blocks for blockchain solutions. He then examined some additional capabilities that should be considered when designing the solutions.
Viewers of the webinar first got a recap of the basics to be factored in when designing blockchain solutions.
Meanwhile they also understood the key processes involved in the case for or against designing a particular blockchain solution. Ghan also stressed the importance of picking the type of blockchain before designing a blockchain solution and advantages and disadvantages associated with each of these types. The choice of chains – On-chain, off-chain, batching transactions, governance was also talked about in the session about designing blockchain solutions. Ghan explained a blockchain decision tree to help viewers assess whether they really need a chain or not and in which use case the blockchain solution would fit the best.
During the session, Ghan took questions from viewers and answered their queries on the design aspect for setup of the Enterprise blockchain network. He also spoke about APIs and SDKs as an important aspect when designing a blockchain solution. He also spoke of the key business challenges in adoption and designing of blockchain solutions. Besides, he talked of a 4-step approach in mitigating those challenges.
Catch the complete session if you as a blockchain developer too would like to become familiar with the ways to tackle the challenges that come across while designing an enterprise blockchain application.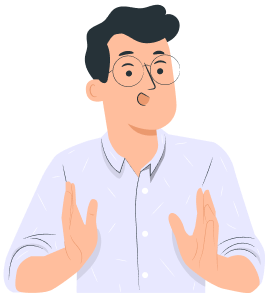 Join the Zeeve community!
Our fast growing community gives you the latest developments in Blockchain.Subscribe Now!